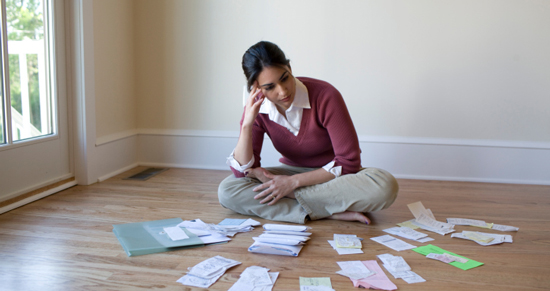 Sonoma County Chapter 7 Bankruptcy Attorney
We live in trying economic times. The likelihood of falling behind on mortgage or other payments increases every day. If you are one of the many facing overwhelming debt, the Law Offices of Julie Levy can help.
Julie S. Levy brings to her law practice 15 years experience as a paralegal and her newly founded practice to help you find debt relief. She cares about helping people with their financial worries, and works diligently to offer various debt relief services.
Contact Julie Levy or call 707-523-1515 to schedule an appointment. Having an experienced and caring lawyer on your side can make all the difference in debt relief and your bankruptcy outcome.
How Does Chapter 7 Bankruptcy Work?
The process of filing for Chapter 7 begins with a means test to determine eligibility.
Our office will analyze your income, expenses and types of debts which is vital to determining your best course of action.
Julie Levy walks each client through the process, collecting information and offering advice at each step.
Chapter 7 filings once complete, discharge most debt. Some debt, such as student loans however, cannot be discharged. Chapter 7 bankruptcy is a process of permanently eliminating (discharging) eligible debts by demonstrating to the bankruptcy court that you cannot afford to pay them. The moment you file for Chapter 7 bankruptcy, creditors must stop calling and harassing you.
Chapter 7 bankruptcy is not right for everyone. If you are primarily concerned with avoiding foreclosure or repossession, or if you have a steady stream of income, Chapter 13 Bankruptcy may be your best option. Julie S. Levy will explain the benefits and consequences of each type of bankruptcy as well as how they would affect your particular circumstances.
Call Us Today for a Free Consultation!
Why File Chapter 7 Bankruptcy?
Personal bankruptcy under Chapter 7 is commonly referred to as "liquidation bankruptcy," and for that reason many people believe they will have to give up everything they own if they file.
In fact, most people who file for Chapter 7 bankruptcy come out with the same property they had before they filed. Chapter 7 bankruptcy can also effectively stop creditor harassment.
What Else Do I Need to Know?
Chapter 7 filings have many distinct issues that need to be considered. For instance, clients who are married and filing for bankruptcy individually may affect their spouse's credit through the process. Julie Levy offers advice to her clients on how to avoid damaging both spouses' credit. She offers several debt relief tactics including:
Credit counseling to avoid bankruptcy
Negotiation with creditors to reduce payments or total debt
Property and asset protection
Negotiation to stop foreclosures or wage garnishments
Bankruptcy Assistance for Creditors
Bankruptcy affects more than those owing money. Creditors who are either expecting money and relying on this income to stay afloat or who simply have not been paid money they are lawfully owed, also need representation.
Julie will work with creditors who have received notice of bankruptcy and provide the client with all possible courses of actions to determine whether that debt should be included or excluded from the bankruptcy.
 Call Us Today for a Free Consultation!