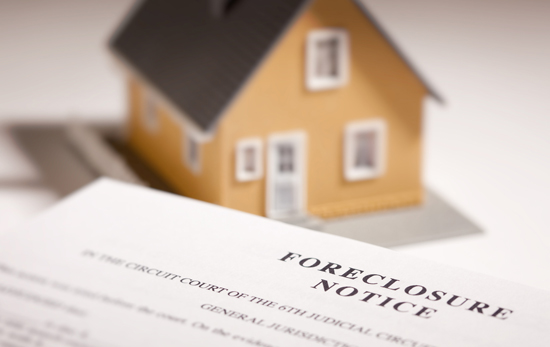 Sonoma County Chapter 13 Bankruptcy Lawyer
Finding a Way to Pay Your Debt
Have you fallen behind on your bills, mortgage payments, car payments or other debts due to illness, a short-term job loss, divorce or some other personal difficulty? Do you have the ability to pay some of your debts but not all of them? If so, Chapter 13 bankruptcy may be right for you. Higher income clients might not qualify for Chapter 7 bankruptcy. These clients can still seek debt relief however, by filing a Chapter 13 bankruptcy.
The Law Offices of Julie S. Levy can help. Julie Levy has assisted clients with their debt relief needs with over 15 years experience as paralegal and an attorney. Her main goal is to help clients find relief from the burden of large debt. Chapter 13 bankruptcy is primarily used by home owners facing foreclosure. The strategy allows for the possibility of keeping your home and working out repayment plan on your mortgage arrears to maintain the bulk of your assets. Contact Julie S.Levy today to schedule a complimentary consultation or call 707-523-1515.
Call Us Today for a Free Consultation!
Bankruptcy Chapter 13 Basics
Chapter 13 bankruptcy allows individuals to negotiate with creditors, structuring a repayment plan that can take from 36-60 months. This allows for repayment of back taxes or mortgages arrearages over time, as well as prioritization of debt repayment. Chapter 13 filing allows clients to retain possession of their homes and most assets while offering the freedom to repay their debt over extended and affordable terms. We will analyze the value of your home and see if the value is lower than the balance of your first mortgage. If it is and you file a Chapter 13, it may be possible to remove the second mortgages or home equity lines of creditif there is no value to secure it.
Welcome to Affordable Payment Plans
Filing for Chapter 13 bankruptcy puts an immediate stop to phone calls, letters and other forms of creditor harassment. Once your bankruptcy plan is approved, you will be set up on a three-to-five year repayment plan, making regular, affordable payments to a trustee appointed by the bankruptcy court. Depending on your circumstances, some of your debts may have to be repaid in full during the payment plan period, while other debts may be partially discharged (eliminated) at the end of that period. Chapter 13 bankruptcy is particularly good at helping people avoid foreclosure and repossession by catching up with late mortgage payments and car payments. It may also be the best option for people with back taxes, allowing them to discharge other debts so they can focus on paying their taxes. Please contact Julie S.Levy by email or call 707-523-1515 or toll-free at 888-279-2930 to schedule a consultation.
Call Us Today for a Free Consultation!